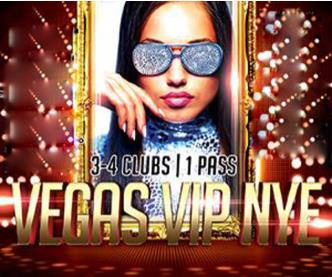 Couples Mirage Platinum VIP: $329.00
Four Pack Mirage Platinum VIP: $659.00
Single Mirage Platinum VIP: $169.00
Vegas VIP
New Years Eve 2015
(Mirage Edition)
Its always nice to have options in Sin City, and not have to deal with huge crowds on the strip on New Years Eve. Thats why we createed 2 of the Best All inclusive experiences for Vegas Nightlife so your New Years Eve Experience is perfect in Sin City. We found the best restaurant, the best lounge, and best nightclub in 2 of the best Casino Resorts: The Mirage & The Mandalay Bay.
Take a look at these TWO Amazing Experiences for one very low rate that will give you savings of hundreds of dollars per person:
VIP Experience #1 | The Vegas VIP Experience in the Luxurious Mirage Resort & Casino
Mirage Diamond VIP: Stack: Dinner | Revolution 9pm -1am Premium Open Bar | 1 Oak (1am 4am) |
- A VIP All Access Pass to the Mirages Top Restaurant, Lounge, & Nightclub
- 3 Course Dinner Tax & Tip inclusive | Drinks Not Included
- 4 Hour Premium Open Bar to Love Me Do NYE 2015 Party at Revolution
- Comp Afterhours Passes to Vegas Top Rated Nightclub 1 Oak
- Complimentary Party Favors
- Over $500 In Savings with this Pass.
Mirage Diamond VIPs Schedule ONLY:
Revolution Check-in opens: 1pm 9pm (Diamonds Must check-in by 6:15pm at Revolution then head to STACK)
Diamond Dinner Group B: 6:30 PM
Diamond Dinner Group A: 6:45 PM
Revolution Early Reception: 8:30 PM
Revolution Lounge: 9:00 PM 1AM Premium Open Bar
1 OAK After hours: 1 AM 4 AM
Mirage Platinum VIP | Revolution 9pm -1am Premium Open Bar| 1 Oak (1am 4am)
- A VIP All Access Pass to the Mirages Top Lounge, & Nightclub
- 4 Hour Premium Open Bar to Love Me Do NYE 2015 Party at Revolution
- Comp Afterhours Passes to Vegas Top Rated Nightclub 1Oak
- Complimentary Party Favors
- Over $350 In Savings with this Pass
Mirage Platinum VIPs Schedule:
Check-in opens: 1pm 9pm at Revolution Lounge
Revolution Early Reception: 8:30 PM (Cash Bar)
Revolution Lounge: 9:00 PM 1AM Premium Open Bar
1 OAK After hours: 1 AM 4 AM
_____________________________________________________________________________________
: | VIP Experience #2 | The Vegas VIP Experience in the Luxurious Mandalay Bay Resort & Casino
Mandalay Bay Diamond VIP | Citizen: Dinner | Minus5 2015 Shot | Speakeasy NYE 2015 at 1923 Lounge 9pm -1am Premium Open Bar | Light Club with Alesso (1am 4am)
- A VIP All Access Pass to Mandalays Top Restaurant, Bar, Lounge, & Nightclub
- 4 Course Dinner Tax & Tip inclusive | Drinks Not Included
- 4 Hour Open Bar to Speak Easy NYE 2015 Party at Revolution
- Comp Afterhours Passes to Vegas Top Rated Nightclub Light w/ World Renown EDM DJ: Alesso
- Complimentary Party Favors
- Complimentary 2015 NYE Vodka Shot at Minus5/Lodge bar
- Over $600 In Savings with this Pass
Mandalay Bay Diamond VIP Schedule:
Minus 5 Check-in opens: 1pm 9pm (Diamonds Must check-in by 6:45pm for Dinner at Citizens)
Diamond Dinner Group B: 7:30 PM | 4 course Meal at Citizens
Diamond Dinner Group A: 7:15 PM | 4 course Meal at Citizens
Minus5/Lodge Bar Early Reception: 8:30 PM
Minus5/Lodge Bar Lounge: 9:00 PM 1AM Open Bar
Light with Alesso Afterhours: 1 AM 4 AM
Mandalay Bay Platinum VIP | Minus Zero
- A VIP All Access Pass to Mandalays Top Bar, Lounge, & Nightclub
- 4 Hour Premium Open Bar to Boardwalk NYE 2015 Party at Revolution
- Comp Afterhours Passes to Vegas Top Rated Nightclub Light w/ World Renown EDM DJ: Alesso
- Complimentary Party Favors
- Complimentary 2015 NYE Vodka Shot at Minus5 in Lodge Bar
- Over $450 In Savings with this Pass
Minus 5 ICE BAR/Lodge Bar – Check-in opens: 1pm 9pm (Diamonds Must check-in by 6:45pm for Dinner at Citizens)
Minus 5 ICE BAR/Lodge Bar complimentary 2015 Shot in Lodge Bar 7pm 10pm
1923 Lounge: 9:00 PM 1AM Open Bar
Light with Alesso Afterhours: 1 AM 4 AM
Last Updated on