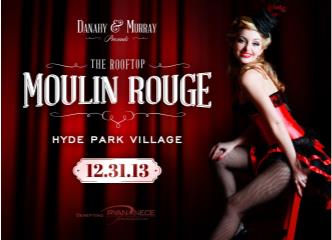 Venue:
When:
City:
Address:
Hyde Park Village
Tue Dec 31 2013 900PM
Tampa
1602 W Snow Cir
Regular: $150.00
The Rooftop Eve, Tampa's most mysterious, elegant and sexy New Year's Eve party, returns to Hyde Park Village on Monday, December 31 from 9PM to 2AM.Presented by Danahy & Murray and benefiting the Ryan Nece Foundation.The Rooftop Eve takes place on the top level of the parking garage overlooking Hyde Park Village. Guests will enjoy complimentary spirits (Grey Goose, Bacardi, Jack Daniels and Dewars), Wine, beer(Stella) and champagne paired with delectable desserts and live entertainment by Love Struck Robot and DJ Papi.
This year's party features a new layout, including additional bars, restrooms and cabanas in a more comfortable and amply spaced environment. A state of the art LED video wall completes the overall experiance for an over-the-top, Unique New Year's Eve party unlike any other.
Tickets for The Rooftop Eve are on sale now! The event is expected to be a complete sell-out again this year. General admission tickets are $150 each through December 1 and then Increase to $175 each untill December 30.VIP Tickets with private cabanas are available.Irish 31 Pub House and Eatery will offer a $15 breakfast buffet and drink specials from 12:30 to 3:00AM.
Exclusive Discounts to Partygoers at Embassy Suites and Georgette's