Golden Ticket I: $225.00
Couples Table: $600.00
Crazy Eights: $2500.00
Golden Ticket: $275.00
Golden Couple: $525.00
New Years Eve is easily the most anticipated event of the year. What better way to end the year than with a massive party that includes your friends and family? This year in San Francisco, try opting for an experience that you wont forget and skipping the run-of-the-mill experience that will find you cooped up in a crowded nightclub, bar, or lounge.
Heard of the Fume Blanc Commodore, Pier Pressure Yacht parties, Midnight Cruises? Unless youve been living under a rock, you should be well aware that this is the premiere vessel on San Franciscos harbor, but this New Years Eve you can just refer to it as your party destination.
Presented by SF Nightlife, get ready for a special event aboard the Fume Blanc – the Speakeasy 2016 New Years Eve Cruise! For the fifth year in a row, the most popular New Years Eve events in San Francisco is back, and this year were looking to make it better than ever. This themed event will transport you back to the 20s as youll be surrounded by a slew of movers and shakers all decked to the nines.
With black jack tables and dealers, 2 DJs spinning the best in Top 40, four hours of open bar, there isnt really much thats missing from this event. To top things off, youll be taking in the best views that the city has to offer from the outside in, including Treasure Island, Alcatraz, The Bay Bridge Lights, Golden Gate Bridge, and the beautiful San Francisco Skyline. Get your tickets while you still can because this is one event that you wont want to miss.

FEATURING:
- Black Jack Tables with Dealers
– Peachy Puffs
(San Francisco's Original Cigarette & Candy Girl Service w/ c
omplimentary Candy, Cigs, Cigars)
– Two Top 40 DJs spinning live on 1st and 3rd deck
– Amazing views of Firework Show
– And more!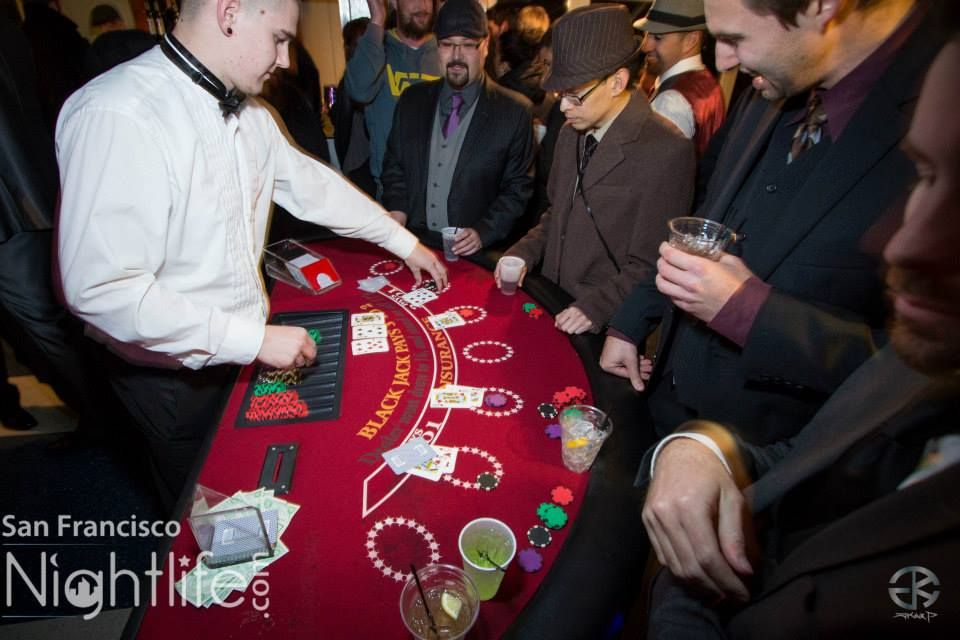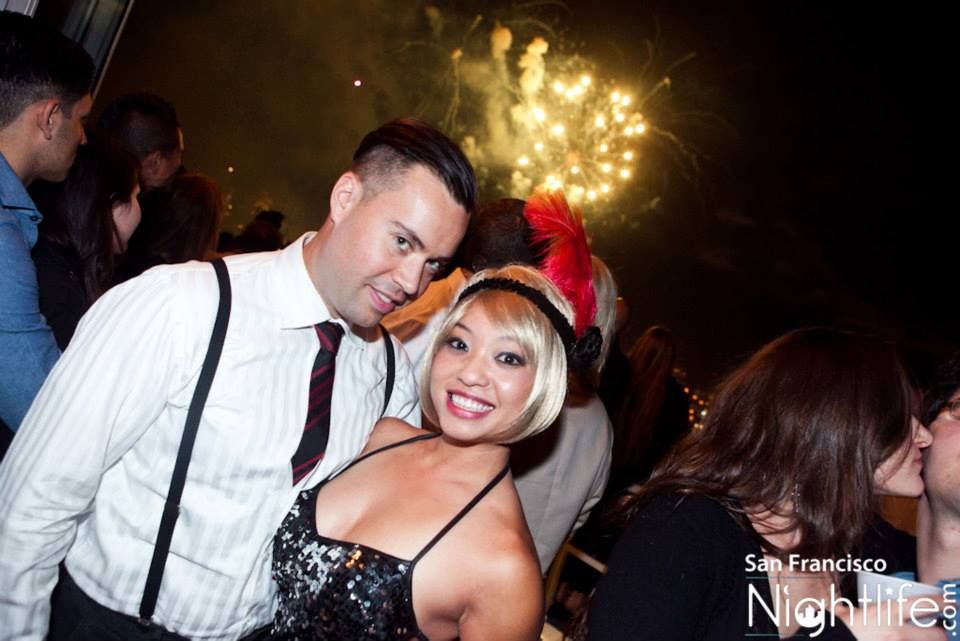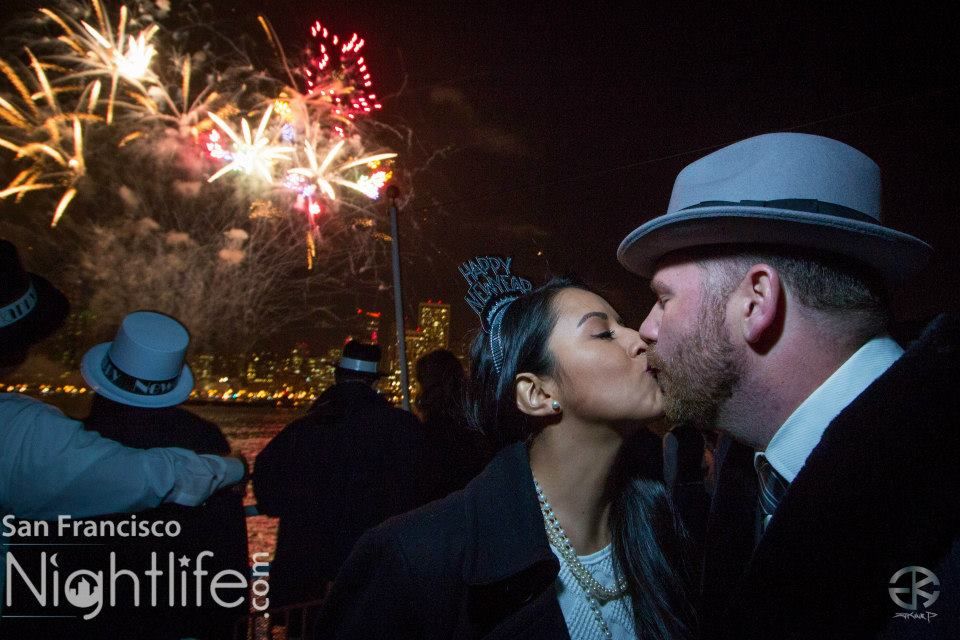 CLICK HERE TO SEE PHOTOS FROM 2015 NYE CRUISE
This cruise sells out every year!!! Space is VERY limited. All Sales are final. No refunds or exchanges. Prices are subject to change while supplies last.

Check-In: 7:30pm at Pier 40 (Near SB 40 Restaurant)
Boarding: 8:30pm | Departing: 9:00pm | Disembark: 1:00am
**** Pier 40, is located foot of Townstead St. Neat AT&T park NOT by Per 39. No refunds if you miss the boat ****
DRESS CODE: Semi Formal / Flapper Attire Encouraged but not required.
This party has been the first NYE party in SF to sell out for the past three years! Please plan accordingly and purchase tickets for any expected/additional friends soon
CHECK IN/BOARDING LOCATION: SB 40 Restaurant – Pier 40, (8 The Embarcadero) – foot of Townsend Street – Near AT&T Park. Pier 40 is NOT by Per 39!!! Please use SB 40 Restaurant as your destination for GPS Directions.

** No refunds if you miss the boat **

PARKING:

No designated parking available on Pier 40, public/street parking along Townsend and Embarcadero St available only. Highly recommended to allow extra time to find parking day the of the event as there will be lots of traffic. Public transportation BART/MUNI/TAXI/UBER recomemnded as well.

STRICT DRESS CODE will be enforced:

This is an upscale event with cocktail attire required for entrance. Flapper attire encouraged but not required. Men will not be allowed to wear ball caps, plain t-shirts, hi-tops or tennis shoes. If you do not meet the dress code, you may NOT be allowed to board and no refund will be given.
No alcohol, open containers or outside food permitted.
No illegal drugs, or controlled substances, including prescription drugs and marijuana, will be tolerated. Using marijuana on the water is a illegal, regardless of a medical condition(s). The use and/or possession of illegal drugs or controlled substances is absolutely prohibited by Commodore Cruises & Events and the US Coast Guard. Commodore Cruises & Events holds a zero tolerance policy related to illegal substances aboard all vessels and anyone who is caught participating or processing any such items will not be allowed to board and substances will be confiscated. If you are thought to be under the influence of, or caught participating in, illegal substances on board, you will be quarantined until the boat can safely return to dock. The cruise is subject to end for all guests immediately upon doing so. No refunds will be issued if such occurrence happens.
Thank you in advance for your cooperation. Let's have fun and party safe!
BART Transportation:
BART is extending overnight service on Dec. 31 until 3 a.m. for New Years revelers who dont want to drive. The district announced it will have extra staff and trains on duty throughout its system that night, and that trains will run every 20 minutes after midnight with extra trains standing by in downtown San Francisco after the fireworks show. Starting at 8 p.m. trains on certain lines will use a skip-stop pattern at the systems busiest stations — Embarcadero, Montgomery, and West Oakland — to lessen crowding on the platforms. San Francisco-bound trains on the Pittsburg/Bay Point and Richmond lines will not stop at Embarcadero Station. Trains from the Dublin/Pleasanton and Fremont lines will not stop at Montgomery Street Station, but will stop at Embarcadero Station.
After the fireworks end, East Bay-bound trains on the Pittsburg/Bay Point and Richmond will not stop at Embarcadero Station. Passengers on those lines should board at Montgomery Street. The Dublin/ Pleasanton and Fremont lines will stop at Embarcadero Station, but not at Montgomery.
::|| All Sales are final. No refunds or exchanges. Prices are subject to change while supplies last. Must be 21+ to attend ||::
Last Updated on