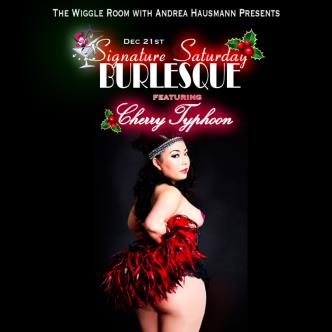 Venue:
When:
City:
Address:
The Wiggle Room
Sat Dec 21 2013 900PM
Montreal
3874 St. Laurent
Regular: $20.00
What's December without a holiday special?
What's a holiday special without the sexiest burlesque women of Montreal?
Ring in the holidays, Wiggle-style, with our Signature Saturday Burlesque holiday special.
Bar service available an hour before the show.