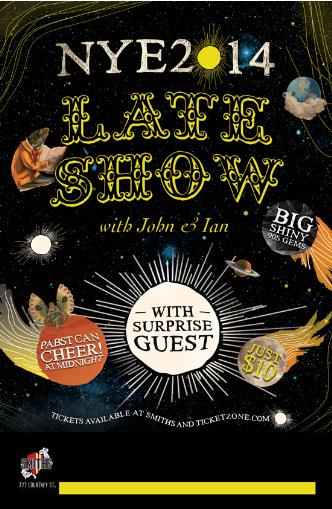 Venue:
When:
City:
Address:
Tue Dec 31 2013 900PM
Victoria
777 Courtney Street
NYE14 Late Show w/ John & Ian: $10.00
Smiths NYE2014
NYE2014 Late Show with Jon & Ian
You know the story, the world knows the story, Late Show attracts the world over.
Expect a night of big shiny 90s gems with a surprise guest, PBR beer cheer at midnight and more, more, more for just 10 bucks.
Bring in the new year at your favourite little watering hole, Smiths Pub.
Last Updated on