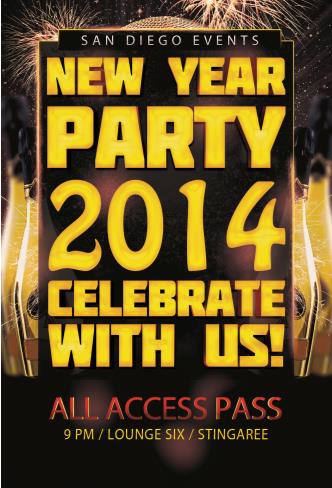 Venue:
When:
City:
Address:
Two amazing venues LOUNGE SIX / STINGAREE, One price!
All access ticket to party this New Years Eve at Lounge Six roof top pool and bar and also at San Diego's massive club Stingaree.
Both venues will sell out, with our all access pass and hosts we guarantee no line / vip entry into both.
Lounge Six check in 9 pm
- pool and roof top bar
- live DJ
- meet and mingle with our hosts and group of 100+
Stingaree
- no line / no wait / VIP entry
- three levels / 1500 people
- multiple dj's
- roof top dance floor
If you want a stress free, memorable New Years Eve, this is the way to do it!
Check in at 9 pm at Lounge Six, grab a drink and mix and mingle with our group or 100+ before being escorted to San Diego's biggest and best club – Stingaree!
Last Updated on