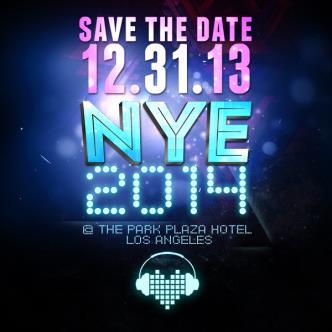 Venue:
When:
City:
Address:
Park Plaza Hotel
Tue Dec 31 2013 900PM
Los Angeles
607 South Park View Street
Regular: $60.00
VIP Open Bar: $120.00
GET READY FOR THE BIGGEST NEW YEAR'S EVENT IN LOS ANGELES AS WE WELCOME IN 2014!
THIS EVENT HAS NOT BEEN YET ANNOUNCED.
21+ ONLY.
FEATURING:
?MASSIVE INDOOR/OUTDOOR VENUE
?4 UNIQUE STAGE AREAS WITH DIFFERENT AMBIANCE AND DIFFERENT MUSIC
?WORLD-CLASS DJ'S AND LIVE PERFORMANCES TO BE ANNOUNCED!
?CONCERT/FESTIVAL STYLE-STAGE PRODUCTION
?CIRQUE-STYLE PERFORMERS
?MIDNIGHT CONFETTI BLAST
?MULTIPLE BARS THROUGHOUT THE VENUE
?ATTRACTIVE VIP SEATING OPTIONS AVAILABLE
?RING IN THE NEW YEAR RIGHT WITH 2500+ OF YOUR CLOSEST FRIENDS!