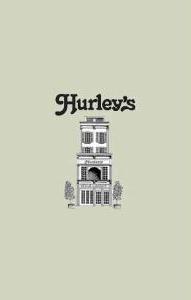 Venue:
When:
City:
Address:
Hurley's Irish Pub
Tue Dec 31 2013 700PM
New York
232 West 48th Street
General Admission: $85.00
HIGHLIGHTS

- Great Value for Food and Drinks
- Inside barricades of Times Square
- (6) hour Open Bar from 7 PM – 1 AM
- (4) hour Passed Food from 7-11 PM
OVERVIEW

Hurley's is a classic restaurant and bar in New York's Theater District (Times Square) with a rustic appeal for everyone to enjoy and a wonderful place to gather with friends for a great meal and drinks.
Enjoy a (6) hour Open bar (Free Drinks) and passed appetizers from 7-11 PM.
* Admission is to the first floor only.  There is a private party on the other floors.
Menu
Passed Food from 7 – 11 PM including:
pigs in a blanketmozzarella stickschicken fingersmac and cheesemini pizzapotato skinschicken sataybeef empanadas.