6 Hour Premium Open Bar | GA – Promo: $110.00
6 Hour Premium Open Bar | GA: $149.00
6 Hour Premium Open Bar | Group of Five: $645.00
6 Hour Premium Open Bar | VIP: $185.00
: | Silver Couples Package: $600.00
: | Diamond Couples Package: $900.00
: | VIP Table for 4 – Holiday Special: $650.00
: | Perfect VIP Table for 4: $1500.00
: | Great Table for 8: $1600.00
: | Grand VIP Table for 8: $2000.00
Amazing View Owner's VIP Table for 12: $5000.00
Night Owl: After 12:30 AM | 1.5 Hour Open bar: $45.00
Presents…
Revel in the Electric Energy of…
Hudson Terrace
6 Hour Premium Open Bar
5 Top NYC DJs3
4 Rooms to Mingle
3 Levels of Excitement
2 VIP Areas
1 Amazing Countdown!
Never look back and never 2nd guess a New York New Years Eve experience at the Hudson Terrace, New Yorks hotest nightclub self name for its amazing view overlooking the Hudson River. This pary sells out every year and this year will be even more special as it is incorporating yet another upscale experience as the official Black & White party of the Big Apple. Here is a glimps of what awaits you at this amazing event:
- Hands down best countdown at an NYC Nightclub

- NYCs Finest DJs performing the Hits: EDM, TOP 40, & Open Format

- 6 Hour Premium Open Bar - Thats right: 8pm – 2am – You know the drill!

- Early to Late AfterHours: 8pm – 4am | 8 Hour Party!

- Multiple areas to find the perfect atmosphere

- 2 Nightclub Levels with giant dance floors

- Up raise VIP Section

- Outside Smoking Patio

- Top Tier Bottles Service Packages

- VIP Dom Perigon Table Packages

- Stellar Group Rates Avail as listed below or call: 212.947.9662 (while supplies last)

- Complimentary Party Favors for Everyone

- New Yorks #1 Nightclub Countdown Expierence at Midnight!

- and more…
---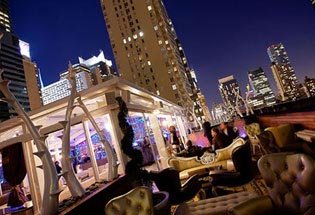 ---
So dont miss the hottest party at New Yorks Top Rated Nightclub. You will the absolute time of your life creating a champagne memory that will truly last a lifetime!
: | All Sales are final. No refunds or exchanges. Prices are subject to change while supplies last.
Last Updated on