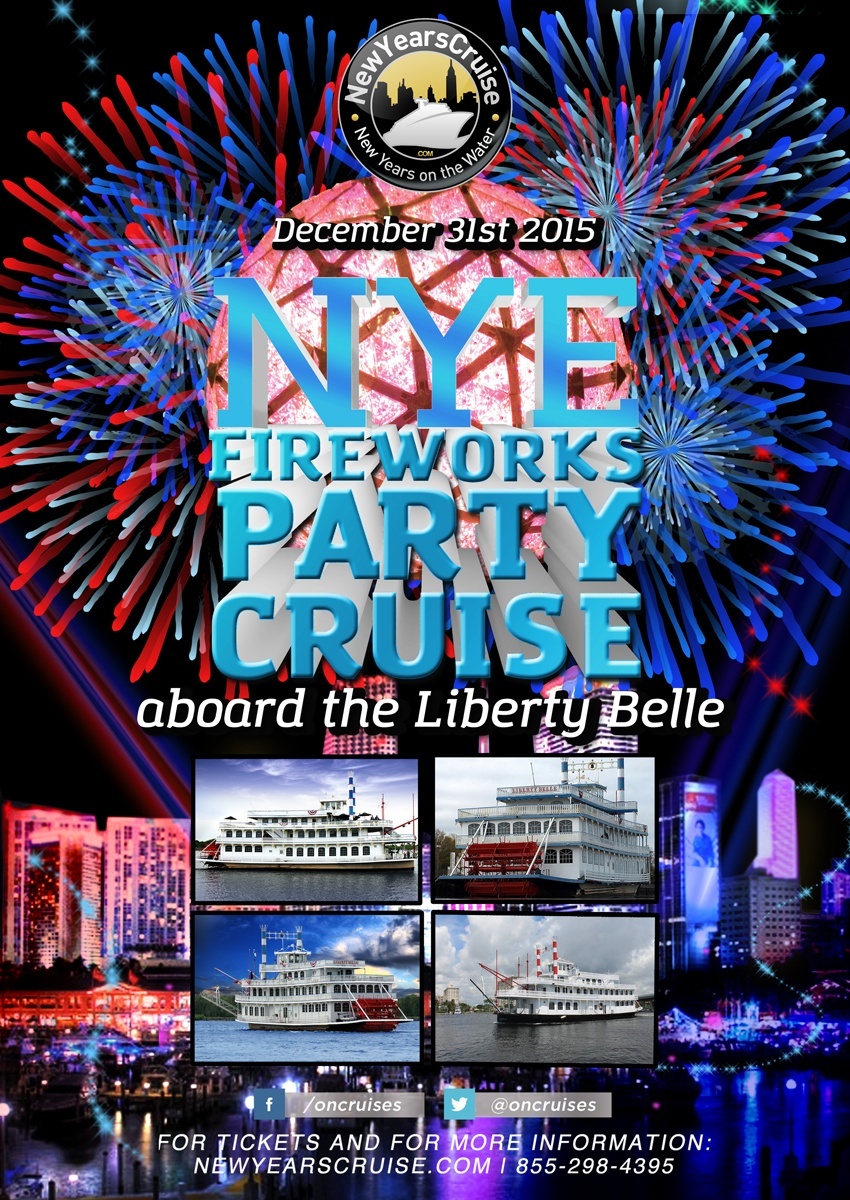 General Admission: $135.00
To Purchase Tickets: Please Visit: NewYearscruise.com
Fireworks, friends, revelry and the big countdown: in Miami, New Year's Eve is one of the most anticipated nights of the year. But between nailing down plans, navigating crowds and trying to catch a glimpse of the fireworks, it can also be one of the most stressful.
We at NewYearsCruise.com are here to alleviate that stress. What if instead of trudging through a sea of partiers, you climbed aboard a swanky yacht at Miami Beach, sailing away from the crowds in true Miami style? And what if instead of struggling for a mediocre view from a rooftop bar or the beach, you enjoyed a dazzling — and clear — view of the fireworks with your loved ones by your side and a glass of champagne in your hand?
You'll enjoy all that and more at our New Year's Eve Fireworks Party Cruise aboard the beautiful Liberty Belle Yacht. Dance the last hours of 2015 away with tunes from our incredible live DJ, enjoy 4 hours of open bar as well as bottle service, and, of course, take in the most gorgeous fireworks the great city of Miami has to offer. You'll be talking about this party well into 2016.
Make your NYE a night to remember aboard the Liberty Belle Yacht — we promise you'll have a ball. But be sure to register ASAP, because tickets won't last long!
Boarding: 8:30pm
Departing: 9:00pm
Returning: 1:00am
Age requirement: 21+
Last Updated on