Old Red Museum
Dallas
100 South Houston 4th Floor TX 75202
CHAMPAGNE ROOM: $6000.00
Gold Table: $1299.00
Masquerade All Access (Early Bird Special): $60.00
Masquerade General Admission: $39.99
Platinum Table: $2000.00
RATED #1 NYE Event in Texas!!!!
PURCHASE TODAY
The Old Red Museum & 5MadeMen, LLC
presents
5th Annual
New Years Eve 2016 CHAMPAGNE LIFE: "All Black Masquerade Engagement"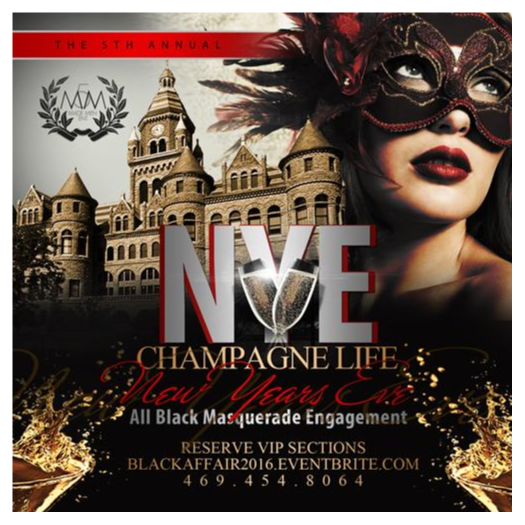 5th Annual New Years Eve 2016 Champagne Life: All Black Masquerade
Over 600 People Every Year
TABLE SERVICE IS HIGHLY RECOMMENDED!!!
*Price increase warning: Champagne Life New Year's Eve ticket prices often go up significantly (100% +) the closer you get to New Years Eve.
BREAKING NEWS!!!
*$5 DRINK SPECIALS from 8-10pm only at CHAMPAGNE LIFE 2016!
+97.9 The BEAT Broadcasting Live!
+ Open Bar Access All Night Starting $199!
+Free Champagne Toast at Midnight!
+Vip Celebrity Host J -Kruz & Actor Ty Foard!
+ Red Carpet Entry
+Live Concert By: The Inspiration Band! // Celebrity Dj's!
+Multiple Vip Rooms! Masquerade Contest w/ Cash Prizes!
+ Professional Photos on Black Carpet
+ Coat Check
Address:
100 S. Houston Street
4th Floor
Dallas, TX 75202
Event Hours: 8:00 pm – 2:00 am
When History meets Class, the Evolution of an Experience: CHAMPAGNELIFE a Lifestyle AND Movement.
When searching for any location, especially a 5MadeMen, LLC event location, ALL aspects have to be just right. Great attention is put into all levels of the overall experience from details in flooring to the lighting, how one room flows into the next, and making sure space is ample but not overpowering. Where the atmosphere is classic and legendary and the view accentuates the heart of the city. Where the foundation is strong, and the history is everlasting,EVERYTHING has to be flawless.
Welcome to the essence of CHAMPAGNE LIFE, where history meets class and excellence.
Join us as the foundation is laid for the evolution of the CHAMPAGNE LIFE Experience and the beginning to a lifestyle and movement. The scene is set with the Historic Old Red Museum, a symbol of Dallasheritage. The beautifully restored Old Red Courthouse contains the most fascinating historical artifacts with exhibits on every floor. With every step into the building you are adding onto a history that is everlasting. The 4th floor space is ample but not overpowering. The elevator entrance into the event flows smoothly into either direction. Toward the left the main room with 4 small private rooms in each corner accentuate the heart of the city, and toward the right a separate room illuminates a more intimate vibe. Its only right that 5MadeMen, LLC chose this location to begin a legacy of events, EXCLUSIVE only to what their brand and lifestyle represents.
Bringing in 2013 introduced, Moet & Belvedere NYE 2013 CHAMPAGNE LIFE: The White Tie Gala. This event brought a level of class unknown to most. The red carpet entrance was upgraded to a fresh white carpet embossed with a brand (5MadeMen LLC) that expects and delivers nothing but the best. A Live Band and a three-course dinner enhancing and finessing the intimate vibe, DJs setting the atmosphere for a night to remember, and guests setting the tone of how their 2013 would begin.
Next up, the 3
Professional Distinction. Professional Distinctionthe TRUE mark of setting an event apart from the rest. A GRAND entrance was presented with curtains draping from the ceiling to the floor with a black carpet laid and adorned once again by a brand (5MadeMen, LLC) exuding excellence. What other way would professionals enter into an event to leave behind 2013 and embrace 2014? A Night of Elegance was embodied, celebrating the eve of the New Year and Professionals. Personalized event packages, a paparazzi, Open Bar, and Dinner, made any guest understand their value and the attention to detail 5MadeMen, LLCpossessed. 3rd Annual NYE Event: CHAMPAGNE LIE: All Black Engagement
So good they named it twice, for the fourth year and adding onto the legacy of classy, upscale, and detail oriented events, 5MadeMen, LLC presented New Years Eve 2016 CHAMPAGNE LIFE: All Black Engagement Professional Distinction. Though the same name the experience was unmatched. This event was TAILOR MADE fitting each guest.
Sponsored by Hennessey and hosted by 97.9 The Beats very own DJKruz, another layer of the CHAMPAGNE LIFE lifestyle and movement had just been added. Each guest had the opportunity to reserve private rooms overlooking the city, Dinner, Bottle service, Valet Parking, personal servers, and a complimentary champagne toast! Special prizes and giveaways also were a nice treat for all Professionals in attendance.
And this year to bring in 2016, The Old Red Museum & 5MadeMen, LLC presents, The 5th Engagement, where the old will be covered to reveal the new! Let The Old Red Museum & 5MadeMen, LLC set the stage for your 2016 and help create memories that will last a lifetime .
See you at #ChampagneLife2016!
5th Annual New Years Eve 2016 Champagne Life: All Black Masquerade
Enjoy your evening at Dallas' Historical Landmark, The Old Red Museum. Black Tie Dress code strictly enforced. Everyone in attendance will be searched by Dallas Police Dept to protect our evening guests.
Dress to fit the occasion of walking on Elegant Black Carpet equipped with step and repeat, posing for the paparazzi
Suggested attire for men:
Black Suit or Black Tuxedo, Jackets required. Shirts, neckwear and pocket square may be any color. No Athletic shoes of any kind.
Suggested attire for women:
All Black Formal wear (upscale attire), your most extravagant accessories, and your favorite stilettoes that allow you to dance your way into 2015!
NO JEANS!!!Denim will not be permitted at this event. No exceptions.
No ball caps, t-shirts, sneakers, saggy pants, and absolutely no athletic attire! Dress code restrictions are at Dallas police discretion and pertain not merely to articles of clothing, but to the style and execution. Come party in an ultra-classy and cosmopolitan social environment in the heart of Dallas Texas.
Live Concert By: The Inspiration Band

Dinner Catered By: Covenant Catering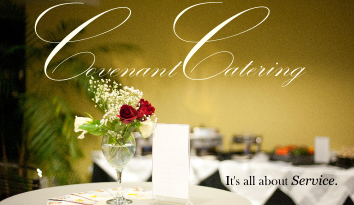 MENU
Entres
Smoked Chicken
Stuffed Tilapia
Sides
Garlic Mashed Potatoes
Grilled Zucchini & Squash
Rolls
Sweet Tea
Appetizer Platters
Chefs Signature Meatballs
Grilled Chicken Skewers
Deli Sandwiches
Hot Wings w/ celery and dressing
Fruits/Fresh Veggies
Some Memories Last Forever
See you at #ChampagneLife2016
Watch the Video from Last Year
https://www.youtube.com/watch?v=5OXziggwmQo
Last Updated on