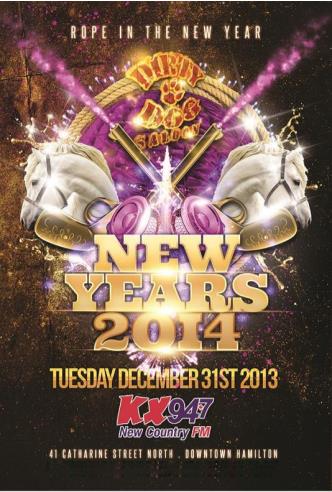 Venue:
When:
City:
Address:
Dirty Dog Saloon
Tue Dec 31 2013 800PM
Hamilton
41 Catharine St. North
Regular: $20.00
New Years Dirty Dog Style
The Dirty Dog Saloon in Hamilton invites you to celebrate New Year?s Eve in Hamilton ?dirty dog style.? For the best country music experience on New Year?s 2014, reserve your ticket as soon as possible and enjoy the sweet country
live Performance By Neon RainA Mix of Country & Rock Provided By DJ Coyote MC KyleWhere do you want to be at midnight on NYE? Hopefully, the answer is The Dirty Dog Saloon.