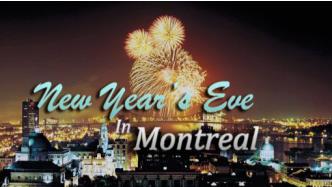 Venue:
When:
City:
Address:
Holiday Inn Montreal Airport
Tue Dec 31 2013 900PM
Montreal
6500 Cote De Liesse
Regular: $230.00
Stridency Presents :
New Years Eve Transportation and Hotel Package Deal
With the New Year's Eve just around the corner, it?s becoming the time to gather your friends for celebrations, and what a better way to do so than to join Stridency on a trip to Montreal. We would like for all of you to celebrate the end of a good season and the birth of a new year in our neighboring province. We will be providing coach bus (with bathroom) transportation to and from Niagara Falls (VIA Train Station), Toronto (Union Station), and Mississauga (Square One City Center) and including a stay at the Holiday Inn, Montreal QC.
We will also be providing transportation to and from the events listed below :
RAVE – BIGTOOTH PRESENTS NEW YEARS EVE 2014! W/ LIQUID STRANGER (SWE), SPACE LACES (US) + MORE
https://www.facebook.com/events/306563906141956/?ref_dashboard_filter=upcoming
NYE '14 GALA @ HYATT REGENCY (3 course meal/ballroom/dress code/open bar)
http://www.clubzone.com/c/70497/hyatt-regency-downtown-montreal-montreal-new-years-eve
MONTREAL XS NEWS YEARS 2014 @ LE CINQ (open bar)
http://www.clubzone.com/c/76493/le-cinq-montreal-new-years-eve
Montreal NYE Club Crawl 2014 (4 clubs/VIP enrty/shuttle bus)
http://www.clubzone.com/c/74155/multiple-venues-montreal-new-years-eve
*Make sure to order your party tickets in advanced because there is a limited supply of tickets for each event *
Each hotel room will have two double beds. If you would like to be placed with your friends please book all tickets together in order to ensure no separations. Single bed rooms are available upon request.
Please keep in mind that we will try our best to accommodate to your needs but no promises can be made.
*Information about pickup times will be posted closer to the date*