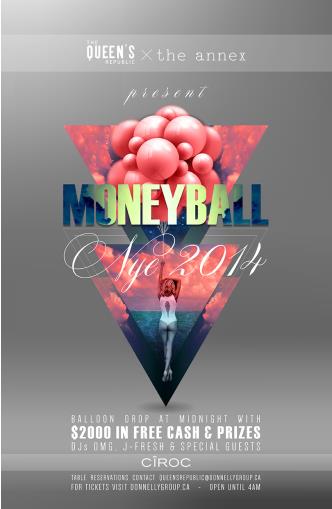 Venue:
When:
City:
Address:
Tue Dec 31 2013 900PM
Vancouver
958 Granville St
Late Night (Valid After 1:30AM): $25.00
Early Bird 4: $55.00
BLING in the New Year with MONEYBALL NYE at the Queen's Republic! Look up at the stroke of midnight as the Glowing Ciroc Balloons Drop down and shower the crowd with over $2,000 in FREE cash & prizes! Enjoy a free champagne toast at midnight along with great party favours as we dance in the New Year with DJs OMG & FLIPOUT spinnin' open format hits til 4am.
Buy now to secure your spot in the MONEYBALL!
Last Updated on