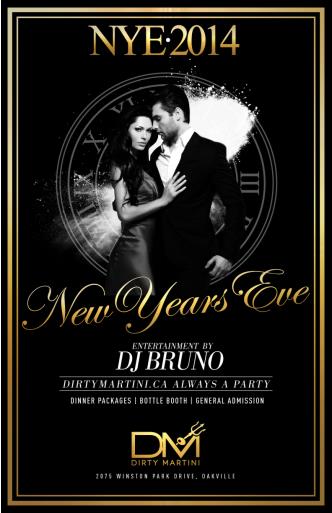 Venue:
When:
City:
Address:
Dirty Martini Oakville
Tue Dec 31 2013 700PM
Oakville
2075 Winston Park Drive
NYE 2014: $40.00
Dirty Martini is holding the biggest party of the year.
At 6PM on the 31st of December we are open.
General admission tickets are $40
Mature crowd, lots of parking.