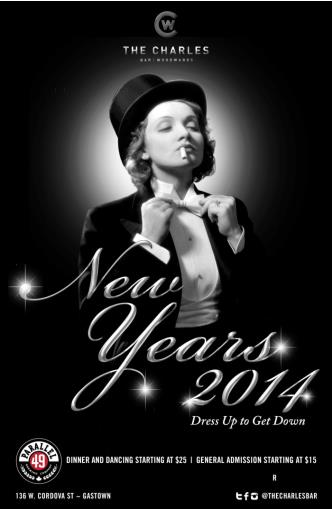 Venue:
When:
City:
Address:
Tue Dec 31 2013 700PM
Vancouver
136 WEST CORDOVA
General Admission: $15.00
3 Course Dinner & Dance: $25.00
New Years 2014
We're excited about the new year just as much as you are, but first things first, let's finish off 2013 with a bang. Complete with a 3 course meal, good music to dance to, and a champagne toast for the countdown, we've got your night covered. Just dress up to get down one last time for 2013, and who knows. Maybe you'll find your new year's fling right through our doors.
Dress Up to Get Down
Last Updated on