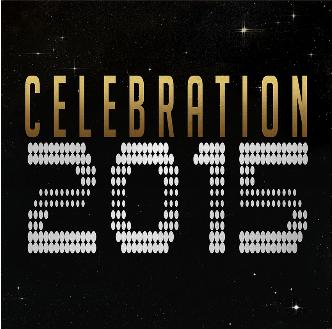 Olympia Theatre
Montreal
1004 Ste-Catherine est
Gold Table Combo: $1180.00
Open bar all night 9pm-3am LAST TICKETS: $99.99
Platinum Table Combo: $3540.00
Regular Open Bar SOLD OUT !!: $79.99
Silver Table Combo: $590.00
https://www.youtube.com/watch?v=_kedMG4zqjw
ProducShow & JSD Productions present:
Celebration 2015
Wednesday Dec 31st 2014 // Mercredi 31 Dec 2014
Come And Party With More Than 2500 People At Montreal's Biggest ALL-INCLUSIVE New Years Eve Party For now 6 Years !! Venez fter la nouvelle anne avec plus de 2500 personnes l'vnement TOUT INCLUS le plus gros Montral depuis 6 ans !!
6 DJs Playing The Best Music: Hip Hop, House, Old School,Club Anthems And Party Classics.
MONTREAL'S BIGGEST DANCE FLOOR, choose Montreal's TOP destination , don't be fooled by imitations !!!!
Open Bar All Night:
All Drinks Included From // Formule volont de 9PM-3AM .

Bars:
10 Minimum For Easy Access // 10 minimum pour accs facile
Bartenders:
20 Staff Minimum So No Waiting // peu d'attente
Bar Menu: Vodka, Rum, Gin, Beer, Wine, …And More!
Champagne bottles: Starting 40$ all night !!!!
Tipping // Pourboires:
Not included // Non inclus
Age Restriction:
This is an 18+ ages event // Ceci est un vnement 18+
Doors // Portes:
9PM-3AM
Bottle Service Combo: * Service (tips) not included, pay at venue // Service bouteille: *Pourboire non inclus, payable sur place.
SILVER
4 OPEN BAR TICKETS + 1 X 26OZ PREMIUM ALCOHOL
+ 1 X PREMIUM CHAMPAGNE + 6 X REDBULL: 590$
INCLUDED A STANDING TABLE
TAX INCLUDED, TIPS INCLUDED
GOLD
8 OPEN BAR TICKETS + 2 X 26OZ OF PREMIUM ALCOHOL OR 2 X 40 OZ BOTTLES OF REGULAR ALCOHOL+ 2 PREMIUM CHAMPAGNE + 12 X REDBULL: 1180$
INCLUDE A SOFA 4 PLACES AND A TABLE
TAX INCLUDED, TIPS INCLUDED
PLATINUM
20 OPEN BAR TICKETS + 1 X4,5L OF PREMIUM ALCOHOL + 1 X 3L PREMIUM CHAMPAGNE + 1X26 OZ JAMESON + 24 X REDBULL: 3540$
INCLUDED TWO SOFAS 4 PLACES & TWO TABLES
TAX INCLUDED, TIPS INCLUDED
* Coat check is not included // Vestiaire non compris
Last Updated on