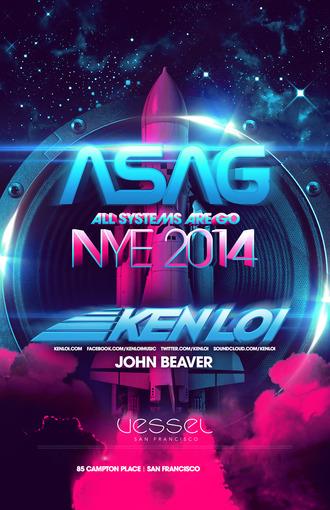 Venue:
When:
City:
Address:
Early Bird – VERY Limited!: $25.00
2nd Round: $35.00
Vessel presents:
ALL SYSTEMS ARE GO w/
KEN LOI
John Beaver
New Years Eve 2014.
All Systems Are Go… Your captain, Ken Loi, San Francisco's favorite son and Tiësto's protege, commandeers our subterranean control center to guide you on spectacular all night voyage through an electronic atmosphere.