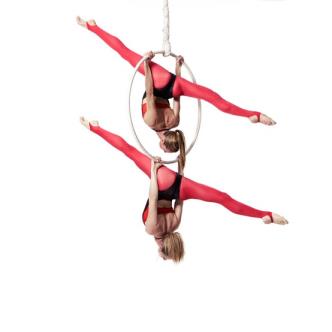 FANTASYLAND HOTEL – EDMONTON
Edmonton
17700 87 Avenue
2015 Edmonton International New Years Eve Gala
Beverly Hills Ballroom
Fantasyland Hotel
West Edmonton Mall

A Spectacular Evening Of Food, Fun And Entertainment
In Support Of The Stollery Children's Hospital Foundation.


One Of The Top 10 New Year's Eve Events In Canada.
Fantasyland Hotel

The Internationally acclaimed, one of the world's most unique Hotels. You just can?t imagine! Discover a world of adventure with something for everyone. Sleeping under the stars on an African Safari,soaking in a decadent Roman Jacuzzi tubor simply letting a weekend slip away in complete luxury.
Fantasyland Hotel has everything you?re looking for.This is no ordinary hotel. Not by a long shot. No matter whether you book a superior stay, or want the experience of a lifetime in one of our 120 Fantasy Themed Rooms, you?ll find everything you need to make your stay an extraordinary one.
ALL GUESTS ATTENDING
THE EDMONTON INTERNATIONAL NEW YEAR'S EVE GALA
CAN BOOK A SUPERIOR ROOM FOR DECEMBER 31
IN THE FANTASYLAND HOTEL AT A SPECIAL GROUP BLOCK RATE OF $228.00.
This rate is available only until Tuesday, December 2, 2014.
To book your room please call:
1 800 RESERVE
1 800 737 – 3783
Our group code number is – 11000070309


Our guests staying in the Fantasyland Hotel will receive complimentary 24/hr access to Gold's Gym and may purchase attraction passes for the World Waterpark or Galaxyland at the discounted rate of $20.50.
West Edmonton Mall
WEM is the largest shopping mall in North America. There are over 800 stores and parking for more than 20,000 vehicles. More than 23,000 people are employed at the property. The mall receives 30 million visitors per year; it also attracts between 60,000 and 150,000 shoppers daily, depending on the day and season.
Major Attractions
Galaxyland
World Waterpark
Sea Life Caverns Sea Lions Rock
Ice Palace
Professor Adventure Golf
Movie theatres
Ed's Recreation Centre
Large-scale replica of the Santa Mar?a
Jubilations Dinner Theatre
Bourbon Street
Europa Boulevard
Chinatown
SCHEDULE OF EVENTS
Cocktails 7:00 PM
Silent Auction 7:00 PM – 11:30 PM.
Gourmet Dinner Of Distinction 8:00 PM – 10:00 PM
Cirque Du Soleil Style Variety Shows 8:00 – 10:00 PM.
Dance 10:00 PM – 3:00 AM

The Stollery Children's Hospital Foundation
The Stollery Children?s Hospital Foundation is a non-profit organization dedicated to raising funds for the Stollery Children?s Hospital. Their funding supports children?s health through equipment, education, research, and special services.
They want to ensure every child has access to the very best care. They are committed to children from Alberta and throughout Canada who come to Edmonton for the specialized pediatric services available here.
Donations to The Stollery Children?s Hospital Foundation
Purchase state-of-the-art equipment that will allow specialists to give our kids the best care possible.
Support research to provide cures and treatments for childhood diseases.
Protect and educate our children.
Recruit and keep nationally and internationally renowned scientists and doctors.
Gourmet Dinner Of Distinction
Executive Chef Ganesh Subra
One of the top ten chefs in Edmonton.
He will be representing Edmonton and competing in an exclusive gala event in support of Canada's elite atheletes who are preparing for the Sochi 2014 Olympic Winter Games.
Ganesh and his culinary team will prepare the sumptuous gala dinner for our guests.
" Respect For Food Is A Respect For Life, For Who We Are And What We Do. " Thomas Keller
Artigiano Butternut Squash, Creme Cinnamon Drizzle, Toasted Pumpkin Seeds Arugula Cucumber Wrapped Market Greens, Roasted Primo Roma Tomatos, Naughty Balsamic Vinegar Dressing, Creamy Ranch Dressing.
Roasted Mediterranean D'Agneau Chicken Breast Rubbed With Cracked Pepper And Sea Salt, Mushroom Thyme Jus, Champagne Le Basilic Cream Sause.
Lutosa Pommes De Terre Duchesse
White And Dark Chocolate Classic Marquise Mousse, Belgium Whipped Cream And Prestige Dark Chocolate Sauce.
Freshly Baked Breads, Organic Natural Butter.
Freshly Brewed Gourmet Regular And Decaffeinated Starbucks Coffee And Assorted Selection Of Rejuvenating TazoTeas.
Vegetarian Entrees
1 – Portobello Mushroom Filled With Tomato And Spinach Gratinated With Havarti Cheese.
2 – Mediterranean Vegetable Strudel Wrapped In Phyllo Pastry, Accompanied With A Tomato And Herb Sause.
If you require a vegetarian meal -
please email us your choice before December 20th:
edgala@telus.net
If you need gluten free / celiac friendly meal or have any other special dietary needs -
please contact us after purchasing the ticket:
edgala@telus.net

Our MC For The Evening
Fun And Glamorous Dana Giesbrecht
TV Anchor And Senior Producer.
ENTERTAINMENT

Circus variety shows performed by former CIRQUE DU SOLEIL artists.
Please note that Cirque Du Soleil is not affiliated with our gala and is not sponsoring or endorsing this event.
Beautiful, highly unique acts with captivating displays of contortion and aerial acrobatics.
Our guests will experience an unforgettable evening of unparalleled entertainment at this highly exclusive event in the Fantasyland Hotel. Entertainment will include a beautiful, stylish and hypnotic circus performances and plenty of whoops and ahhhs….
Our artists have performed on the international stage from a young age. Their credits include Cirque Du Soleil in Las Vegas, Dragone and House of Dancing Water in Macau ? $250 million masterpiece production which CNN called ?The best of the best in the entertainment world?
An elegant and inventive flamboyant poetic routine with many exciting tricks. This act combines strength, grace and flexibility to create unique visual images which is sure to enchant any audience.
A stylish and breathtaking silk acts with a highly unique, sassy display of contortion, high energy aerial acrobatics and Fosse-esque choreography.
A punchy, upbeat and fun routines with a high degree of strength, power, flexibility, courage, and grace.
MUSIC
International Upscale Trendy, Happy Dance Music.
Very Eclectic With Good Vibrations From The Past And Future.
No Country, Rap, Hip Hop, Heavy Metal etc.
Music provided by award winning DJ – RICHARD TOMSKI – www.djtomski.ca
"Edmonton's favorite DJ for the glitz and glamour high-end parties" – EDMONTON JOURNAL
"Richard Tomski has the sort of industry experience that most DJs can only dream of. He's famous for a musical taste that transcends genres and a determination to seek out the most exciting new sounds." – EDMONTON SUN

Red-Carpet Affair
An Amazing Party Atmosphere
Fully Decored Ballroom
Lots Of Prizes
Free CD's, Books, Dinners etc.
Free Festive Party Favours
Complimentary Parking
Seating is assigned – 10 people per table.
All seating is subject to availability, but we will do everything possible to accommodate your request.
Questions ? edgala@telus.net

PREVIOUS EDMONTON INTERNATIONAL NYE GALAS HAVE HOSTED APPEARANCES & PERFORMANCES BY; RUSSELL PETERS, MIKE BULLARD, JOHNNY BAGPIPES, DEREK EDWARDS, AKON, IZABELLA SCORUPCO, KIM BASINGER, ALEC BALDWIN, BRUCE WILLIS, KURT BROWNING, CIRQUE DU SOLEIL ARTISTS & MORE.
IN THE PAST OUR EVENT HAS RECEIVED SUPPORT FROM THE FOLLOWING CELEBRITIES: ELLEN DEGENERES, KATY PERRY, BRUCE WILLIS, AKON, AVICII AND MANY MORE.
Top 10 New Year's Eve Destinations In The World
1 – Copacabana Beach – Rio De Janerio
2 – Times Square – New York City
3 – Sydney Harbour – Sydney
4 – Frenchmen – New Orleans
5 – Branderburg Gate – Berlin
6 – Shibuya – Tokyo
7 – London Eye – London
8 – Central World – Bangkok
9 – Champs Elysees – Paris
10 – Strip – Las Vegas
Top 10 New Year's Eve Events Across Canada
1 – Beatmatrix Nye Gala – Calgary
2 – International Nye Gala – Edmonton
3 – Massive Gala – Vancouver
4 – Moulin Rouge Ball – Victoria
5 – New York Ball – Toronto
6 – Garfinkels Nye – Whistler
7 – Nye Countdown – Montreal
8 – Barrymores Nye – Ottawa
9 – Nye Masquerade Ball – Hamilton
10 – Nye Revolution – Kelowna
SPONSORS
Home Depot
Giovanni Music & School Of Music
Data Solutions Beyond Print
Tommy Hilfiger
West Edmonton Mall
Chapters
Safeway
Praxair
HMV
David Morris Fine Cars
Edmonton Symphony Orchestra
The Citadel
Rayacom
Regis Hairstylists
Sephora
Viewpoint Photography
Avicii


OUR FRIENDS
LASER SHEER – WEM Phase 4
They have innovative solutions to enhance your appearance as well as treat a variety of skin imperfections & conditions which inhibit you from achieving your professional and personal goals.
D.W.GOOD INVESTMENTS
Value Based. Independent. Experienced.
REGIS SALON – WEM Phase 3
Regis stylists are dedicated to the highest standard and beauty techniques that help you create a look that fits your personality and lifestyle.
GIOVANNI MUSIC & SCHOOL OF MUSIC
Edmonton's favorite music store with best selection of musical instruments, pro audio gear at the lowest prices and world class customer service.
VIEWPOINT PHOTOGRAPHY
Outstanding wedding photographer, portrait specialist, recognized by brides and fellows photographers as the leader in the field.
SECOND CUP
Largest Canadian-based specialty coffee retailer,
operating more than 360 boutique caf?s across Canada.
Meadowlark and Kingsway locations are at the nexus of coffee culture in Edmonton, and it's here that you'll get to witness the trends that have turned caffeine consumption into coffee connoisseurship.
HYPE11 TEA COMPANY
Edmonton based tea importer and retailer with a passion for high quality teas from the world's finest tea-growing areas and tea culture.



NEED WE SAY MORE?
"Edmonton's most popular New Year's Eve gala.
What better way to welcome the New Year than with a good old laugh, a stand-up comedy show by one of the top 5 funniest people in Canada, superb meal, bar and dancing till the early hours in the majestic Beverly Hills Ballroom?" – GATEWAY
"This year's formal event includes a performance from award-winning, Canadian number 1 master magician Derek Selinger, an elaborate gourmet dinner of distinction, tons of prizes and a dance party featuring eclectic beats from the esteemed DJ Tomski." – WHERE EDMONTON
"Are you looking for a great Christmas gift idea ? Consider buying tickets for this gala." – GLOBAL TV
"The premier New Years Eve party in Edmonton" – EDMONTON JOURNAL
"Every year, Edmonton's upscale and trendy crowd flocks to the Fantasyland Hotel for the International New Years Eve Gala. This year's event promises to once again be the marquee event to be seen at." – EDMONTON SUN
"Every year Edmonton International NYE Gala lives up to its name, and the last event was no exception." – EDMONTON SUN
"Astounding event, great food, music and atmosphere" – SEE MAGAZINE
"The Edmonton International New Year's Eve Gala is one of the city's most lavish events." – EDMONTON JOURNAL
" The hottest New Year's Eve ticket in town " – 104.9 EZ ROCK
" Edmonton International NYE Gala is the most exciting,
sophisticated and versatile NYE event in the city" – GLOBAL TV
" An ideal, always sold – out New Year's Eve gala with global flavor.The Fantasyland Hotel elegant ballroom provides fantastic atmosphere for this prestigious event with attending guests from all corners all the globe " – EDMONTON SUN
"Very classy and elegant event. Great music, food and drinks."
- VUE WEEKLY
" My number one NYE party ever " – JOHNNY BAGPIPES JOHNSTON
"The most extravagant New Year's Eve gala in Edmonton.
Spectacular entertainment, top notch bars, world class food and impeccable service" – WHERE EDMONTON
"Glamorous event" – CLUBZONE
"I love this party" – IZABELLA SCORUPCO


DRESS CODE

Formal Attire. Black tie optional.
Dress to Impress – New Years Festive!

QUESTIONS ?
edgala@telus.net
]
Our heartfelt thanks to special friends
- LASER SHEER in WEM
for their silent auction generous contribution -
3D Skin Rejuvenation program from Cutera.
Every person ages at a different rate and in different ways. Some develop redness, age or sun spots. Others have large pores, fine lines, wrinkles or lax skin.
Cutera?s 3D Skin Rejuvenation takes a three-tiered approach to rejuvenating your skin for all of these conditions.
Treatment is valued at $4,000.00.
Together, we are creating more tomorrows
for some very courageous kids – thank you
LASER SHEER for your generous support !
Last Updated on