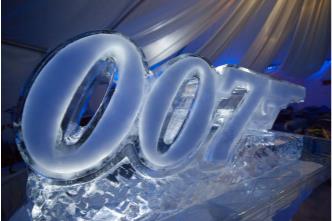 Venue:
When:
City:
Address:
Regular: $135.00
VIP: $199.00
The 12th Annual 007 Thunderball is Washington DC's
ONE & ONLY
James Bond themed New Year's Eve Gala.International secret agents and femme fatales rendezvous for a party filled with
shaken and stirred
excitement.Renew your License to Thrill and party with beautiful Bond girls, spies in disguise, and 007 Fans of all ages (21+).at the BEST All Time High TIMES SQUARE Countdown to 2014 with TWO HUGE balloon drops, party favors & champagne. For YOUR Eyes ONLY! The Washington Plaza Hotel transforms into international locales with themed props and decor portraying the look and feel of the James Bond movies.

Nobody Does It Better. This Sexy Black Tie New Year's Eve 007 Thunderball is Washington DC's best kept secret. Ticket price offers the BEST VALUE for food, bar, entertainment and service, service, service for our guests…year after year!
VIP Tickets (6:30PM – 2:00AM)
** 6:30PM Hand-passed champagne reception before dinner
** 7:00PM Gourmet THREE course seated dinner (choose filet or salmon) entree
** 8:30PM Access to Exclusive VIP Lounge
** VIP Upgraded Premium Bar Service (in VIP Lounge)
** Champagne Moet & Chandon Imperial White Star (in VIP Lounge)
** White wine all evening Santa Ema Chardonnay, Chile, 2010
** Red wine all evening Santa Ema Cabernet, Chile, 2010
** Visit any 007 Locale after dinner
REGULAR Tickets (9:00PM-2:00AM)
9:00PM-1:30PM PREMIUM Open Bar
Smirnoff Vodka, Beefeater Gin, Bacardi Light, Jim Bean Bourbon, Seagrams 7 Gin, Jose Quervo Tequila
9:00PM-10:30PM Four DELICIOUS WARM Buffets & One COLD Buffet
Warm Italian, Mediterranean, New Orleans, Latin/Caribbean Buffet Stations & Cold Icelandic Buffet
10:30PM-12:30AM DESSERT Displays
MARTINIS from Ice LUGES in ICELAND All NIGHT
WYCLIFF Champagne & Wines at All Bars All NIGHT
WYCLIFF Champagne Toast, Party Favors, Noisemakers, TWO Balloon Drops (Iceland & USA)
2014 Midnight Countdown to LIVE Broadcast from TIMES SQUAREAll Entertainment
ALL GUESTS ENJOY:
** Red Carpet welcome
** SINGLES Mixer 9pm-10pm in ICELAND for Single Bond Girls and Secret Agents.
** Sexy Strolling Golden Girls
** Mock Casino Gambling and Prizes
** Live Jazz/Rock Band & Top DJs
** Martinis shaken not stirred from 007 Ice Luges
** Ultra Cool Iceland with 007 Ice Sculptures
** Midnight Champagne Toast
** Martinis, Champagne and Premium Open Bars All Night
** Delicious International Buffet Stations
** International Dessert Stations
** 007 Photo Ops with Still & Roving photographers
** New Year's Party Favors – Hats, Tiaras, Noisemakers
International Music:
** Live Band playing Ballroom, Big Band,Swing, Jazz & Oldies
** DJ Chris Rock Pop, Rock n Roll, 70′s, 80′s, 90′s
** DJ CJ Smooth Jazz, R&B, Hip Hop, Mash Ups
** DJ Rainier Latin & Caribbean Hits Salsa, Merengue, Reggae, Calypso
VENUE:
Washington Plaza Hotel
Ten Thomas Circle, NW
Washington, DC 20005
Rooms are subject to Availability and are First Come, First Served. Book early. Rooms sell out early every year.
ROOM FEATURES:
Cable TV, Coffee-maker, FREE High-speed Internet Access, Dual Line Telephone, Hairdryer, Newspaper, Deluxe Bath Amenities, Voice-mail, Work Desk and Lamp and much more.
DRESS CODE:
Gentlemen: Black or White Tuxedo, Black Tie Optional. Smart Suit.
Ladies: Elegant Evening Gown. Fabulous Cocktail Dress.
Bond Characters such as Secret Agents, Femme Fatales, Spies & Villains are welcomed.
PARKING
Valet Parking only. Event parking is $25 cash per car. Overnight parking is $35.40 per car (added to credit card on check out). Self parking (street and garages) are available offsite.

Last Updated on